News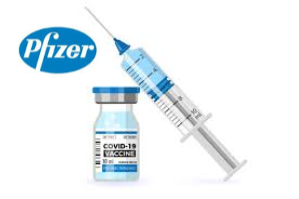 Sharon Middle/High School with Walberg Family Pharmacies will be hosting a COVID-19 vaccination clinic on Tuesday, September 21, 2021. This Pfizer COVID-19 Vaccine clinic...
Are you eligible for an Advance Child Tax Credit? Check irs.gov/childtaxcredit2021 to find out.
Sharon City School District To view the District's COVID-19 Mitigation Strategies and Exclusion Guidelines, please click on the links below. 2021-22 COVID-19 Mitigation...
SEE ALL NEWS
LIVE FEED

Colleen Hoban
7 days ago
Parent-Teacher Conferences will be held on Tuesday, September 21, 2021 from 5:00 pm - 6:30 pm at each of our elementary schools. All parent-teacher conferences must be scheduled in advance through your child's teacher. Please look for conference sign-ups from your child's homeroom teacher in the near future. view image

Justi Glaros
20 days ago
ALERT: MASKS ARE NOW REQUIRED IN ALL SCHOOL BUIDLINGS Governor Wolf announced today that masks are mandated in all Pennsylvania K-12 schools by order of the Pennsylvania Department of Health. As a result, starting tomorrow morning, the Sharon City School District will require all students, teachers and staff to wear masks when inside District buildings. Our goal is to protect our students and staff and keep our students in the classroom. Again, beginning tomorrow, all staff and students are required to wear a mask in school. Thank you for your continued cooperation and support while we navigate through this pandemic. view image

Colleen Hoban
about 1 month ago
Sharon City Cyber Academy Orientation Wednesday, August 25, 2021 (Case Avenue Elementary School Library) 10:00 am - K-Grade 2 11:30 am - Grades 3-5 Thursday, August 26, 2021 (Sharon High School Cafeteria) 4:00 pm - Grades 6-8 5:00 pm - Grades 9-12 view image

Colleen Hoban
about 1 month ago
Join us on Wednesday, August 25 at 7:00 pm for Meet the Tigers! view image
Bill Gathers
about 1 month ago
Dear Sharon Community my name is Bill Gathers and it is both an honor and a privilege to serve as the interim superintendent for the Sharon City School District upon the retirement of Mr. Calla. Having grown up here and being a proud graduate of SHS, this is a community that I have always held close to my heart. I thank the Sharon City School Board for entrusting me with the important role of leading our cherished school district. As the interim, my main goal is to work collaboratively, efficiently, and effectively with all the administration, faculty, and staff to continue to ensure that our students receive the very best education and to provide a smooth transition as the School Board conducts the important work of searching for a permanent superintendent. There is no doubt that the last two school years have been very challenging for all educators, students, and families as a result of the COVID-19 pandemic, however, we are anticipating returning to the classroom for the start of school on August 30, 2021 with masks being optional at this time. Although there will be no virtual component of the daily classroom, we have available an at-home cyber selection in the form of the Sharon Cyber Academy should parents wish to avail themselves of this option. Please note that either choice provides a pathway to a Sharon High School Diploma. I know that most students and parents are eager to return to school with a fresh start, however, we must continue to monitor conditions both within our state, county, and community and be ready to adjust to various mandates and recommendations from the CDC, the Department of Health, and the Commonwealth should conditions worsen. We will also be continuing the cleaning protocols, the entry monitoring, and the social distancing of 3 feet for the health and safety of all. I look forward to meeting all the faculty, staff, students, and parents in the next few months and wish everyone a successful start to the 2021-22 school year here within the Sharon City School District. William D. Gathers, Ed. D. Interim Superintendent
SEE ALL POSTS