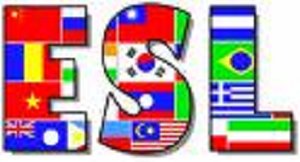 Welcome to the English as a Second Language (ESL) program at Sharon City School District, where we teach children from all over the world. We enjoy learning about many different cultures while sharing our American culture. Our program is ESL pullout, meaning students learn English in a literacy-rich classroom from one to three hours daily, according to their English language proficiency.
For further information, please contact:
Mrs. Patty Wilson at West Hill/Case Ave. Elementary School 724-9814880 or
Mrs. Liz Milo at the Middle/High School. 724-983-4031
A variety of research-based programs and strategies are used to deliver effective English instruction. First, teachers examine data from assessments such as, Dynamic Indicators of Basic Early Literacy Skills (DIBELS), Developmental Reading Assessments (DRAs), World Class Instructional Design and Assessment (WIDA) Access for English Language Learners (ELLs), and Pennsylvania State School Assessment (PSSA).Students receive daily instruction in reading, writing, speaking and listening aligned to the Pennsylvania English Language Proficiency Standards. Reading and Writing Workshop, from Balanced Literacy, provide practice at the students' levels, meeting individual needs. Rosetta Stone, a computer software program, allows students to advance at their own pace. This program enables them to match their voice to an American speaker. Vocabulary is the key component to language acquisition. Hampton Brown's English at Your Command and Universal Publishing's My Everyday Words advance word recognition and vocabulary. Phonics is delivered through Orton-Gillingham and Reading Horizons Discover Intensive
Phonics, teaching students to decode and spell words independently. The curriculum is monitored for effectiveness in student acquisition of the English Language with new components added as needed.