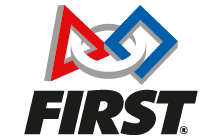 Robotics Teams Shine!
Michael Calla
Monday, April 26, 2021
The Sharon High School robotics team competed over the weekend (virtually) and placed first with the Motivate Award. The Motivate Award is for a Team that embraces the culture of FIRST and clearly shows what it means to be a team. This judged award celebrates the Team that represents the essence of the FIRST Tech Challenge competition through Gracious Professionalism and general enthusiasm for the overall philosophy of FIRST and what it means to be a FIRST Tech Challenge Team. This is a Team who makes a collective effort to make FIRST known throughout their school and community, and sparks others to embrace the culture of FIRST.
In addition, the middle/elementary school team was represented live on WFMJ this morning. John Stanek (8th grade) and Kate Powell (6th grade) represented both teams. Here is the link of the interview. They both did great. Link: https://www.wfmj.com/clip/15209168/sharon-tiger-techs-help-get-community-active?fbclid=IwAR2Bop_NBY8kLJ4XrPRJV-WPC6tANVy8Etz69eu_5JCsqOIDyPUci9P5GlU
The team was also recently featured on WKBN...Kaytlen Moroney, Kayden Moroney, Keegan Widmyer (all 9th grade) Link: https://www.wkbn.com/news/local-news/sharon-robotics-programs-community-projects-help-older-adults-kids-stay-active/
Congratulations to Mr. Tomko and all of the assistant coaches and student!