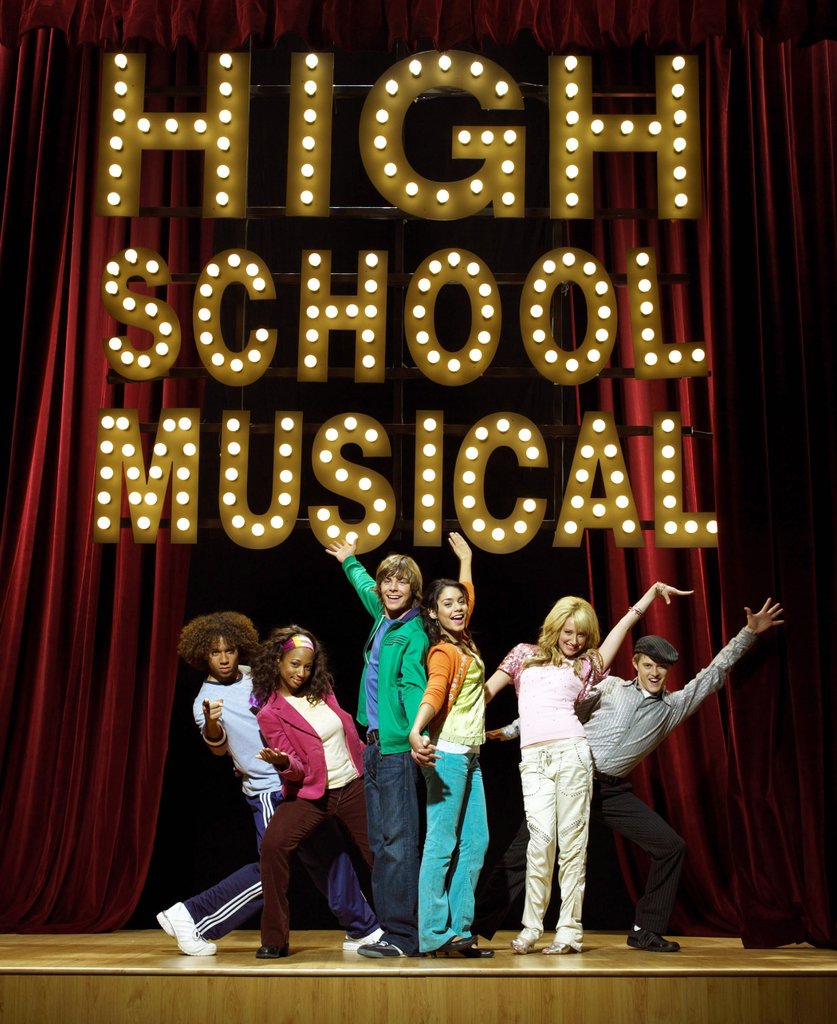 Mr. Frank McCauley- Director
The Sharon Middle-High School Drama Department is pleased to present the Spring Musical under the direction of Mr. Frank McCauley. The musical will be presented April 12th, 13th, and 14th at 7:30 p.m. in the Sharon Middle-High School Fine Arts Auditorium.
Cast

High School Musical
Student Director-Alexis Allenbaugh
Dance Captain-Ashley Knapp
The JOCKS
Troy Bolton-Justin Stanek
Chad Danforth-Deavion Griggs
Zeke Baylor-Nate Yingling
Jason-JR Stephenson
The THESPIANS
Sharpay Evans-Julia Trambley
Ryan Evans-Peter Stigliano
James-Zach Rossman
Susan-Noelle Pickett
Cathy-Lauryn Parry
Alan-Charles Crowder
Cyndra-Ally Grande
The BRAINIACS
Gabriella Montez-Allie McMahon
Taylor McKessie-Dayana Roberson
Martha Cox-Emily Grande
Kratmoff-Sam Stephenson
The SKATER DUDES
Ripper-Giovanni Bradshaw
Mongo-Kei-Shawn Bruce
Other STUDENTS
Jack Scott-Jake Cattron
Kelsi Nelson-Ashley Knapp
Karaoke M.C. Kei-Shawn Bruce
The ADULTS
Ms. Darbus-Lilly Reed
Coach Bolton-Richard Cornell
Ms. Tenny-Kaylea Esmond
Moderator-Leah Mulvey
Ensemble
Jocks, Thespians, Skaters, Cheerlearders, Party Kids, Adults, Spectators

Kaleigh Delgros, Marissa Gould, Grace Buckley, Will Stigliano, Emma Barborak, Hannah Norwood, Micah Davis, Lorilyn Cluse, Cherish Keith, Jarred McKendrick, Rachel Lewis, Chrissy Wheaton, Abby Lewis, Rian Martin, Lauren Rossman, Robert Sternthal, Haidyn Lane, Riley Martin, Leigha Dancak, Lisa Wheaton, Cheyanne Murray, Calvin Pullman, Lilly Newberry, Kylee Burkhart, A'Nahzya Griggs, Cory Guthrie, Miranda Metro, Hailee Stearns, Kitana Ealy, Brianna Larson, Catherine Howard, Leah Mulvey, Darby Howard, Jacque Flower, Ja'Mia Jackson, Joslyn Hawley, Jasmine Maybe, Brihauna Wilson, Brooklyn Davis, Josh Villegas, Alexis Ford, Emily Lipke, Leah Tillack, Bonita Budetich, Tylajea Karkoska, Nashay Dickson, Christian Bradshaw, Zoe Steines, Maya Glenn, Michael Miller, Elisabeth Joint, Savannah Forrester, Kristen Faber, Gabbi Matvey, Makaila Sumpman, Caroline Howard, Madeleine Songer, Kirsten Rice, Tamaira Leventry, Christian Hacker
Congratulations to the entire cast.
Rehearsals will begin daily on Monday February 5th in the Choir room from 3-5pm. Please watch the movie before this rehearsal.